Gift Certificate - Tarot Reading (In Person - choose length of time)
GV006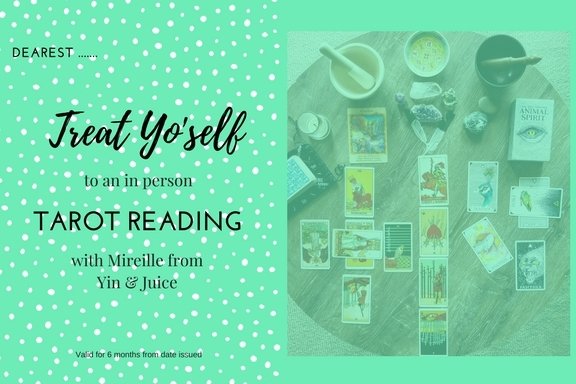 Gift certificate for an in person Tarot reading for someone special.
Please visit my Tarot page for details on my style of reading and my Policies & Ethics prior to purchasing.
Gift certificates can be personalised for any occasion and will be sent electronically (most eco-friendly option- love the earth!), however I can arrange for one to be printed and posted in a gift box for a small extra fee.
Text 0434 392 776 or email info@yinandjuice.com.au with any queries.

Reading Type
30 minutes (0) 45 minutes (20) 60 minutes (40)
Recipient Details- full name & email address