Gift Certificate (choose any amount)
GV007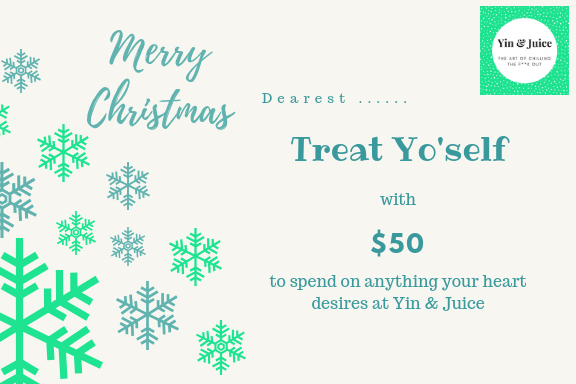 Yin & Juice offers yoga classes, tarot readings, holistic life coaching, crystals and yoga accessories. Give them the gift of choice so they can decide how they want to spend it @ Yin & Juice.
Gift certificate will be personalised and can be for any amount. If the amount you want isn't available as an option, email us and we can make it happen 🙂

The certificate will be sent electronically (most eco-friendly option- love the earth!), however I can arrange for one to be printed and posted for a small extra fee.

Amount
$25 (0) $50 (25) $75 (50) $100 (75)