Gift Certificate- Tarot Reading (audio recording- choose length of time)
GC004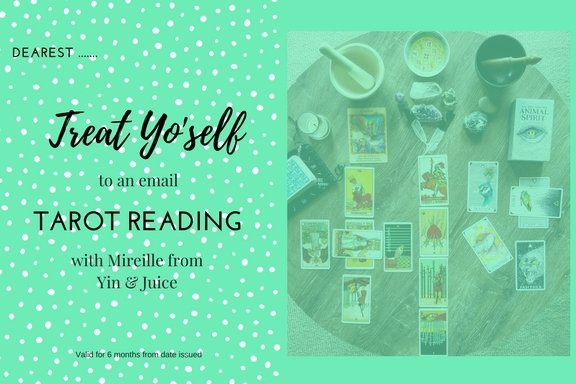 Gift certificate for an email Tarot reading for someone special. They will receive an audio recording as well as a picture of their cards.
Please select which reading type you want.
Please visit my Tarot page for details on my style of reading and my Policies & Ethics prior to purchasing.
Gift certificates can be personalised for any occasion and will be sent electronically (most eco-friendly option- love the earth!), however I can arrange for one to be printed and posted in a gift box for a small extra fee.
Text 0434 392 776 or email info@yinandjuice.com.au with any queries.

Reading Type
10 mins (20) 20 mins (15) 30 mins (30)
Recipient Details - Full name & email address