Eye Pillow - Turquoise/Taupe
EP103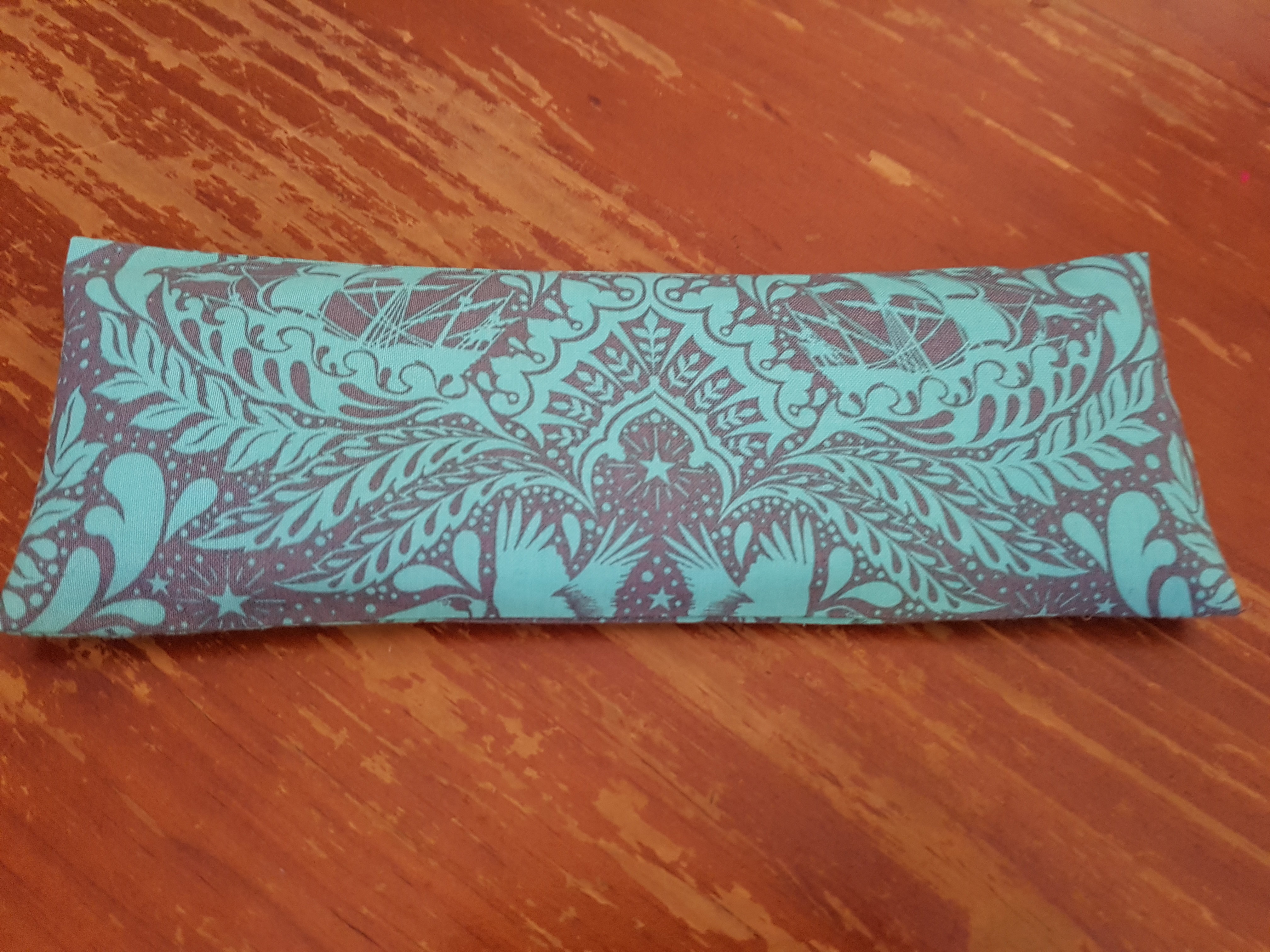 Eco-conscious eye pillows with removable covers, lovingly handmade to order, using carefully sourced materials:
100% cotton fabric

Organic cotton thread

Organic flaxseed

Organic lavender (optional)

100% recycled paper & eco-friendly ink
Perfect for savansana or meditation practice. Can also be used as cold/hot compress by chilling in the freezer or heating gently in microwave (in 10 second increments).

Eye pillows measure approximately 26cm x 10cm and weigh about 180-190g. The weight is a crucial factor in making you feel super duper grounded, with just the right amount of gentle pressure on the eyes to fully relax. These eye pillows are double the weight of most handmade eye pillows on the market. The extra weight is also good for relief from headaches/migraines.
Wash cover in cold water to avoid shrinkage (cotton can be cheeky like that!)
Please get in touch with any questions!
Add ons
Organic Lavender Flowers (0)