In Depth Tarot Reading- Email
TE103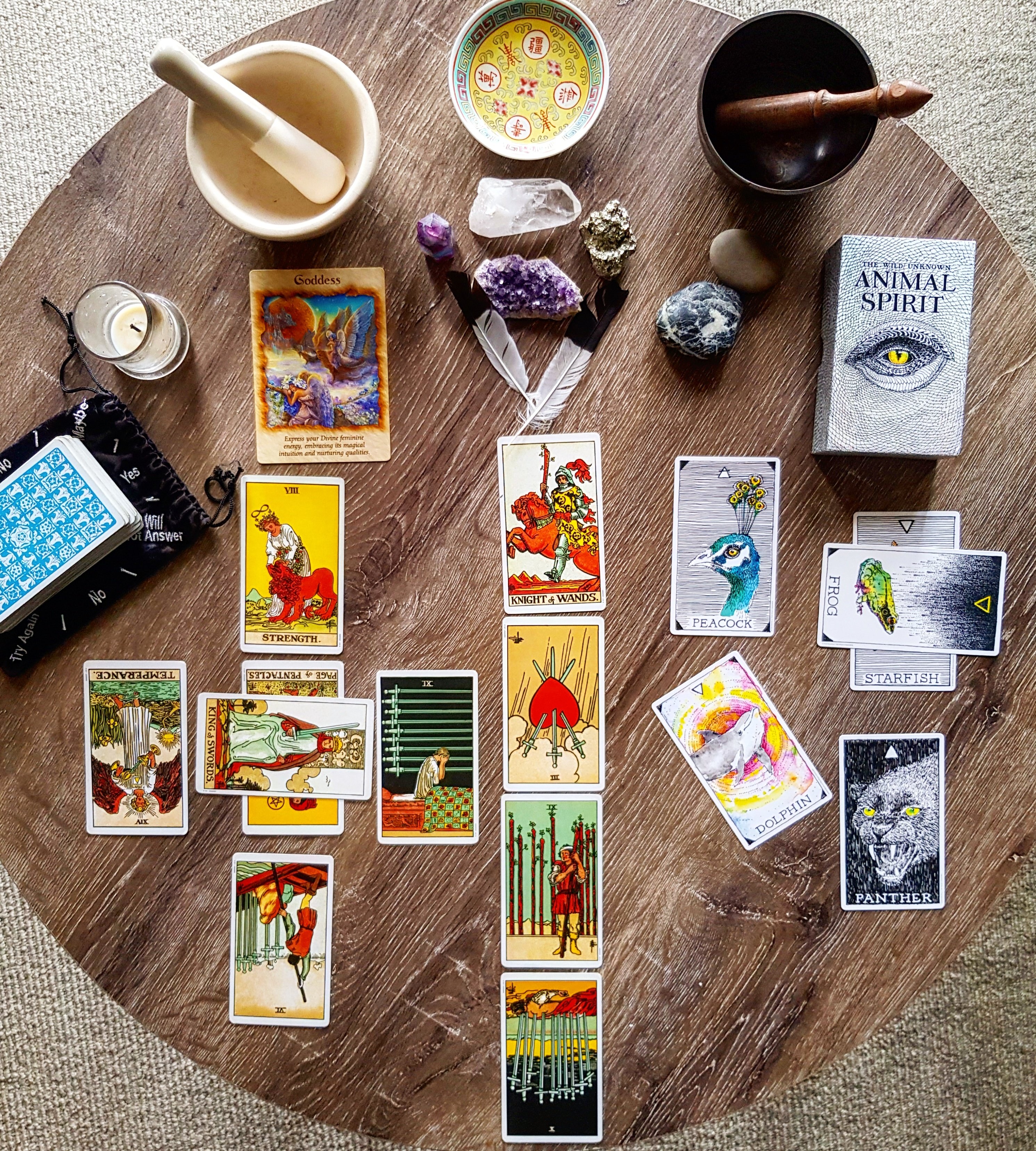 Do you have a complex issue at hand which requires you to step back and gain perspective? Are you on a personal transformation journey which requires deep insight into your patterns of thinking and behaviour?
What you'll get:
A custom spread designed for your query;
Detailed description of each card in relation to its place in the spread and how they inter-relate with other cards in the spread;
Additional cards from other decks to reveal what lies in the subconscious mind;
Summary of the key messages and lessons from the spread;
Questions to consider for deeper self-inquiry;
Suggestions for chakra alignment, essential oils, crystals, yoga poses to help you work through the situation; and
If I have done a reading for you previously, I will also look at patterns and linkages between the readings.
Great for:
Finding alternative ways to deal with a complex issue
Supporting you on your personal transformation journey
Digging deep into your subconscious in order to confront limiting beliefs and other obstacles which may be holding you back
Please visit my Tarot page for details on my style of reading and my Policies & Ethics prior to purchasing. By purchasing a reading, you are acknowledging your understanding and acceptance of these terms.
Text 0434 392 776 or email info@yinandjuice.com.au with any queries.